Riders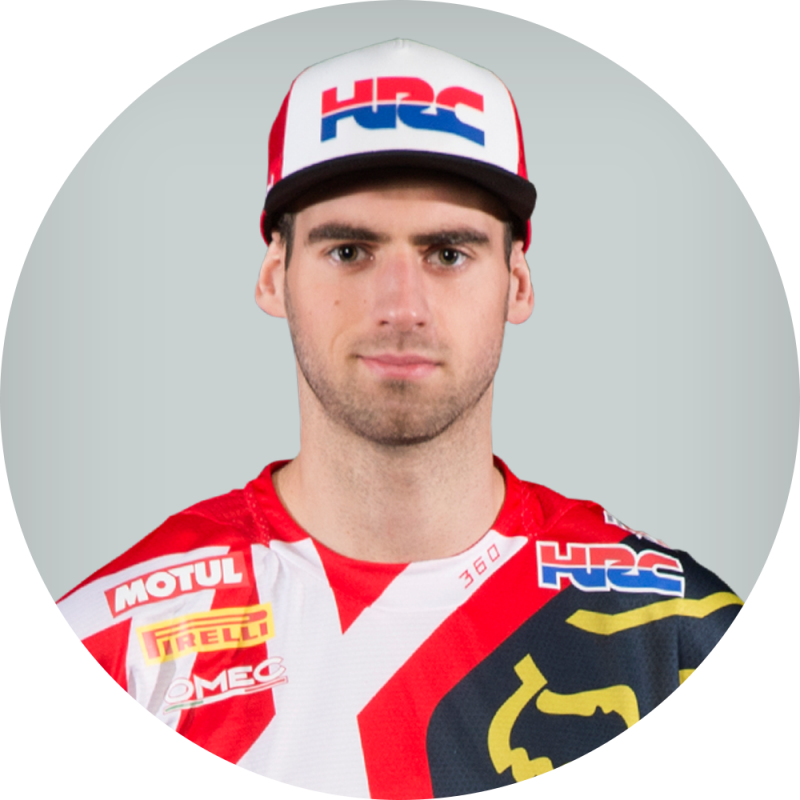 Brian Bogers 5
Brian joins Team HRC in the MXGP category for the 2018 season, where he'll be riding the Honda CRF450RW. The Dutchman joins from the HSF Motorsport team.
View Profile
---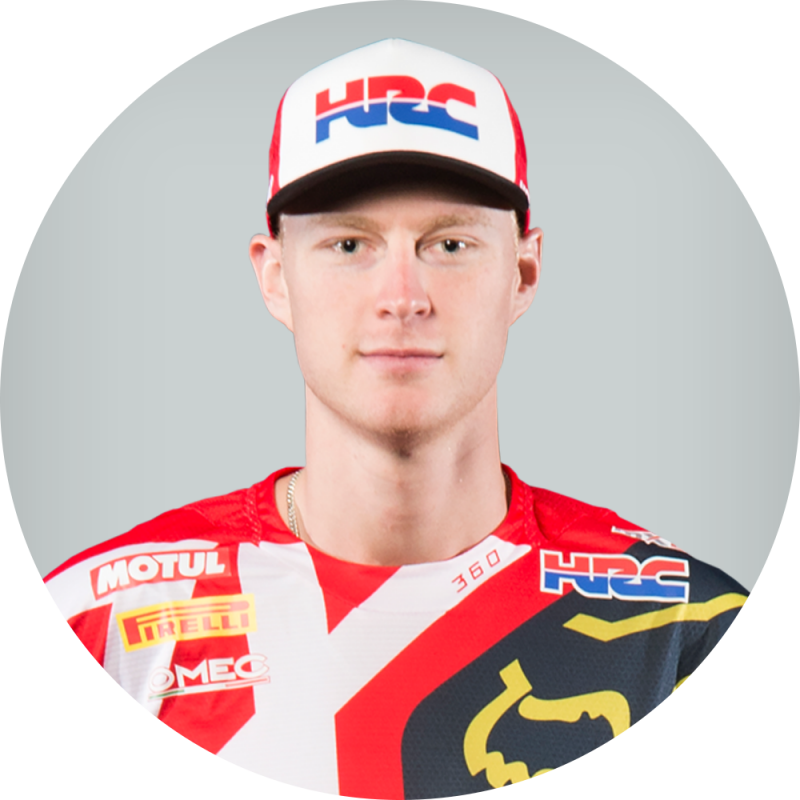 Calvin Vlaanderen 10
Calvin joins Team HRC for the 2018 season to compete in the MX2 category, riding the Honda CRF250RW. The 21-year-old South African joins Honda, like teammate Bogers, from the HSF Motorsport team.
View Profile
---
Tim Gajser 243
Since the end of 2013 when 'GT243' was picked up by Honda and Giacomo Gariboldi's eponymous outfit, the resurgence of Gajser has been meteoric. His flamboyant style mixed with his otherworldly ability to scrub has won him fans and fame across the world as well as a string of European and World Championships, becoming Honda's first back-to-back World Champion in the MXGP era at just 19 years old.
View Profile
---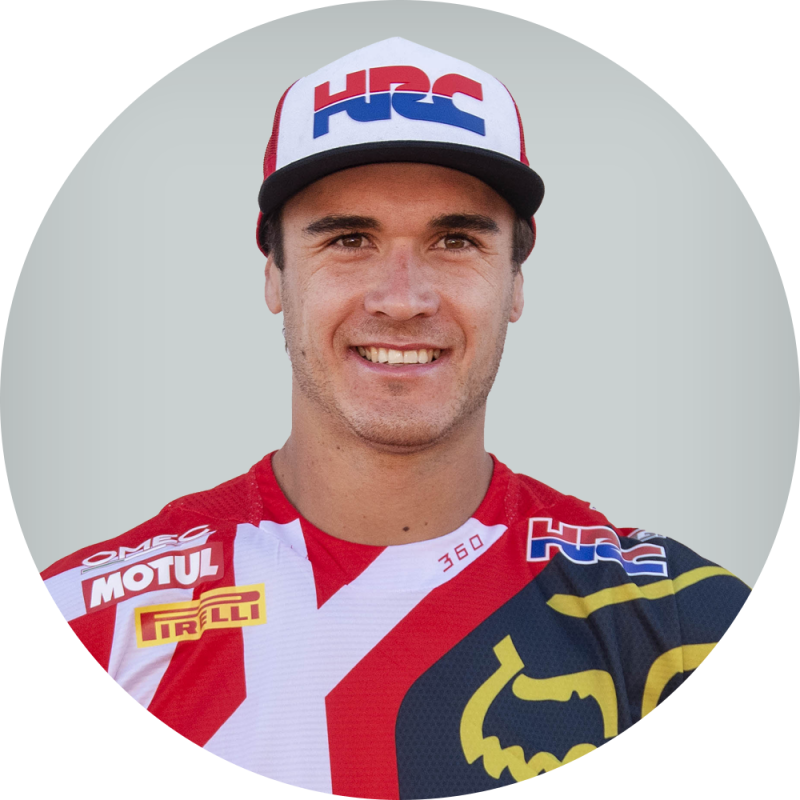 Todd Waters 42
Todd Waters makes his debut as Team HRC rider on round seven of the 2018 Motocross World Champion as substitute rider from the injured Brian Bogers. Waters previously raced in MXGP during the two-year period 2014-2015.
View Profile
---