Viewing Reports
Go behind the scenes with Team HRC duo Tim Gajser and Mitch Evans as they head to the prestigious Maggiora Park for the pre-season photoshoot and an Italian National, before making the trip to Slovenia to check out Tiga243land, the new track of the reigning MXGP world champion.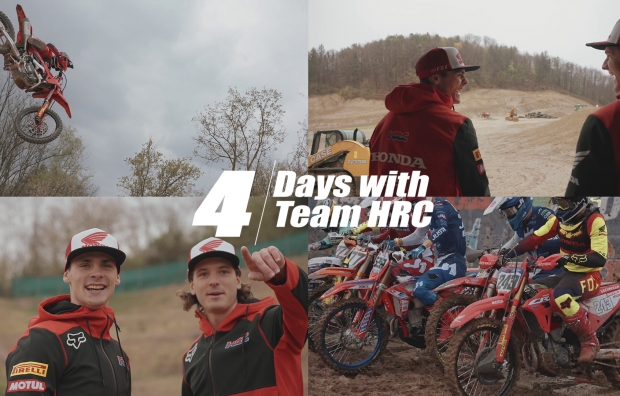 ---
Four-time world champion Tim Gajser will be aiming to make it five titles in the last seven years, when the 2021 MXGP season kicks off in June this year. The Team HRC rider has won the last two MXGP championships in a row and he's confident that the Honda CRF450RW… read more.
---
STOCKHOLM (April 15, 2021) – Mips, a world-leading helmet-based safety technology company, is pleased to announce its partnership with Honda's factory racing effort for the FIM Motocross World Championship, Team HRC MXGP. This newfound collaboration will include the expansion of Team Mips into the motorsport discipline with the addition of… read more.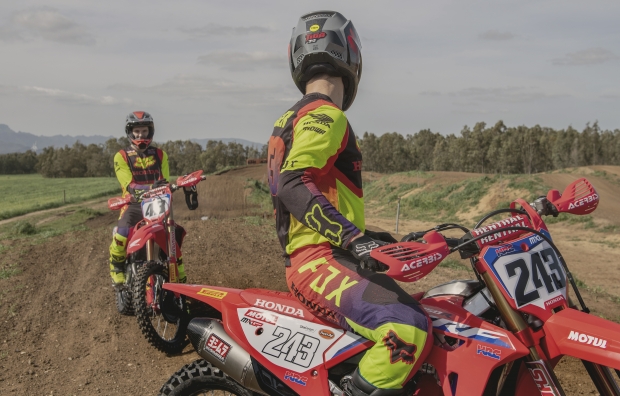 ---
Team HRC's Tim Gajser took two convincing moto victories as he swept to a one-one overall at the first round of the Italian Championship, hosted by Maggiora Park, the famous circuit which has returned to race-usage only recently. The Honda CRF450RW rider took two holeshots and never looked in any… read more.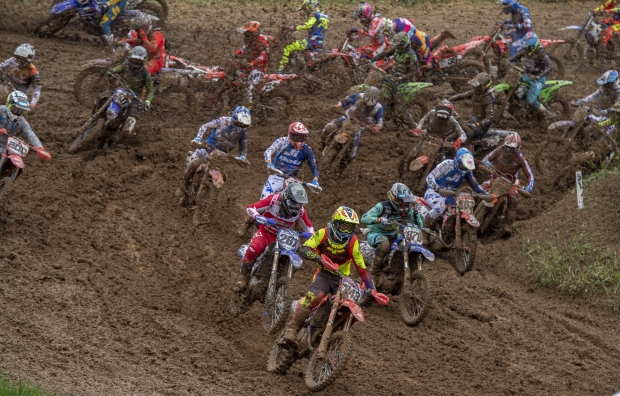 ---
Last season Team HRC's Tim Gajser started off the 2020 season by going eight-one at the MXGP of Great Britain on 29th February / 1st March. This year, due to the late finish of 2020 campaign, the first race in Oman will drop the gate over a month later on… read more.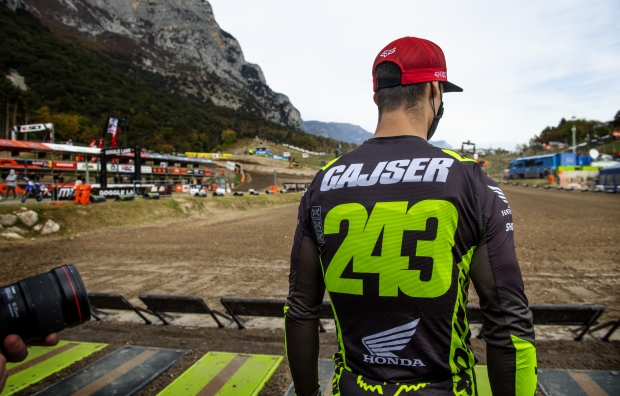 ---
Team HRC's Tim Gajser talks about the day that he wrapped up his fourth world motocross title, on what was a special occasion in Pietramurata, Trentino.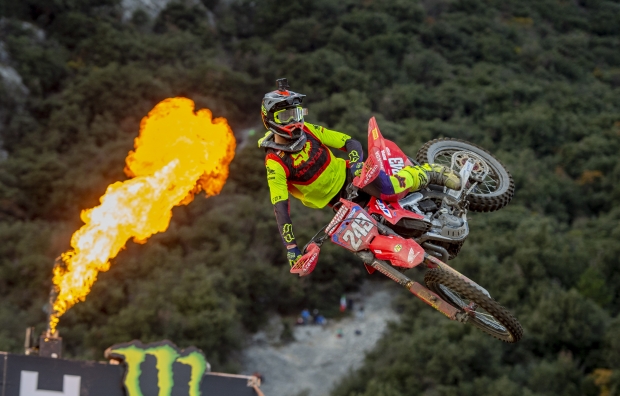 ---
Watch some of the best moments from Team HRC's Tim Gajser as he won the 2020 MXGP World Championship.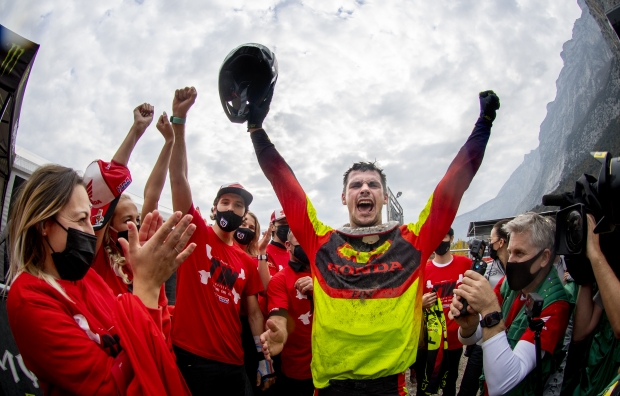 ---
Race
Round 18
MXGP of Garda Trentino (ITA)
Trentino
After winning the 2020 MXGP world championship on Wednesday, Team HRC's Tim Gajser finished off the season with a flourish by going two-one for first overall at the MXGP of Garda-Trentino, in another display of blisteringly fast, but controlled riding. The two-one scores continued a run of results that have… read more.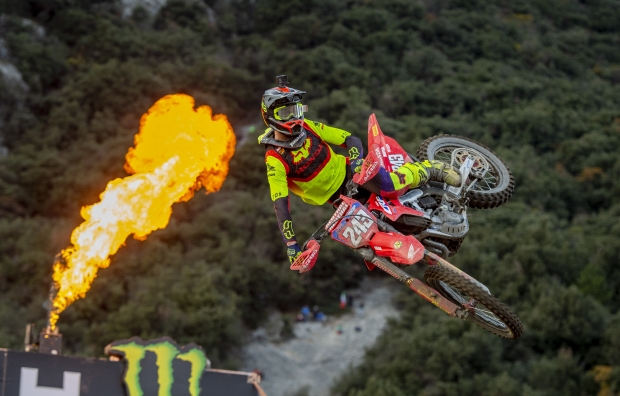 ---
Race
Round 17
MXGP of Pietramurata (ITA)
Trentino
Team HRC's Tim Gajser made it a perfect day in Trentino, Italy, winning the 2020 MXGP World Motocross Championship after his two-one results, which were good enough to also take the overall victory at the MXGP of Pietramurata. Coming into today's racing, Gajser needed to beat his closest rival by… read more.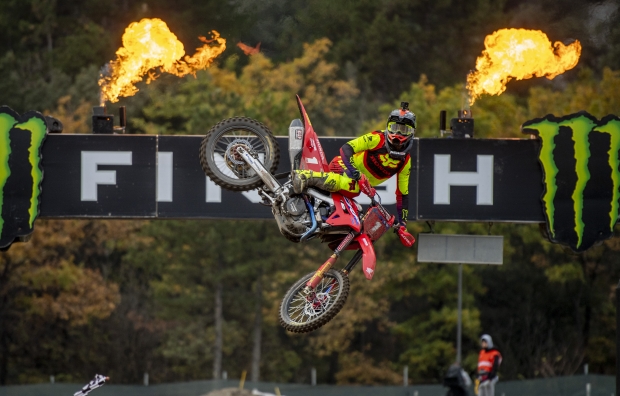 ---
Race
Round 18
MXGP of Garda Trentino (ITA)
Trentino
Team HRC's Tim Gajser has won his fourth world motocross championship in just six years, after winning this year's 2020 MXGP title. Crowned at the Trentino circuit in Italy, home to many great memories for the Slovenian rider, Gajser wrapped up the title with three motos left to go in… read more.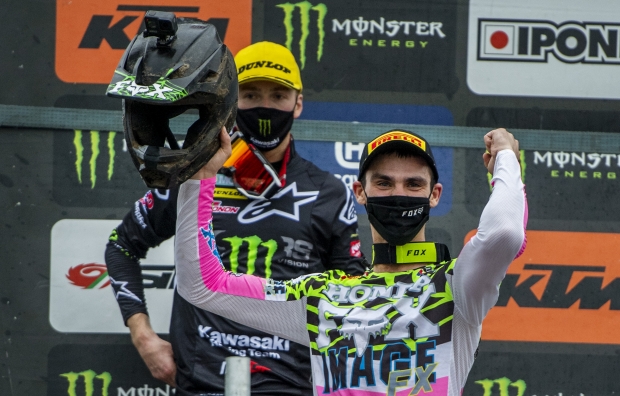 ---