Viewing Reports
Qualifying
Round 2
MXGP of Sardegna
Sardegna
At a track that Ruben Fernandez admitted wasn't his favourite, the Team HRC rider put in an impressive ride in the MXGP of Sardegna qualification race to finish sixth and maintain his second place in the 2023 MXGP World Championship standings. With a week of successful sand training sessions under… read more.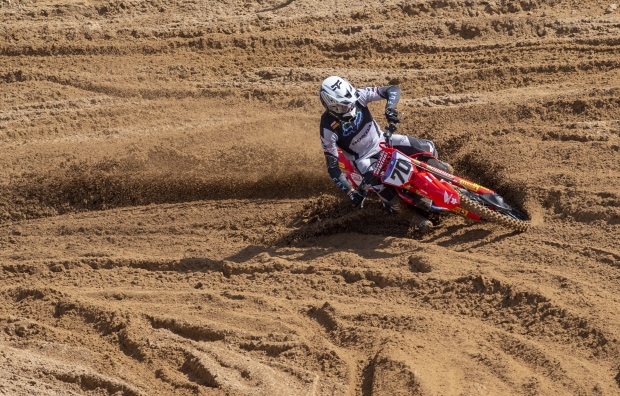 ---
Preview
Round 2
MXGP of Sardegna
Sardegna
After a highly successful MXGP of Patagonia-Argentina, Team HRC's Ruben Fernandez heads to the island of Sardinia, Italy, for round two of the 2023 MXGP World Championship where the deep sand of Riola Sardo awaits. Taking the overall with five-one results, for his first ever MXGP victory, Fernandez will now… read more.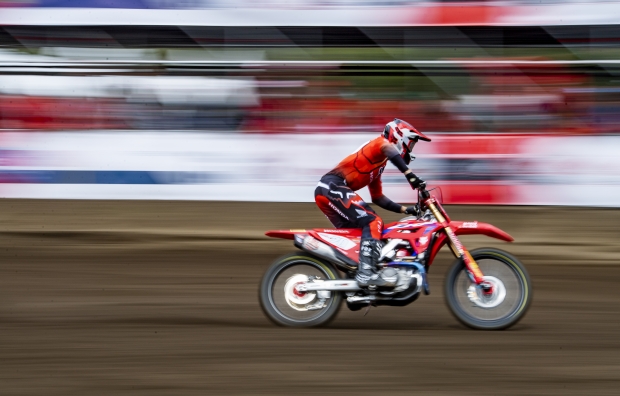 ---
Race
Round 1
MXGP of Patagonia-Argentina
Argentina
With a stunning second moto victory, Ruben Fernandez took the overall win at the MXGP of Patagonia-Argentina, sparking scenes of delight as he crossed the line in what was his debut ride for Team HRC. The Villa La Angostura track is well-known as being one of the best venues on… read more.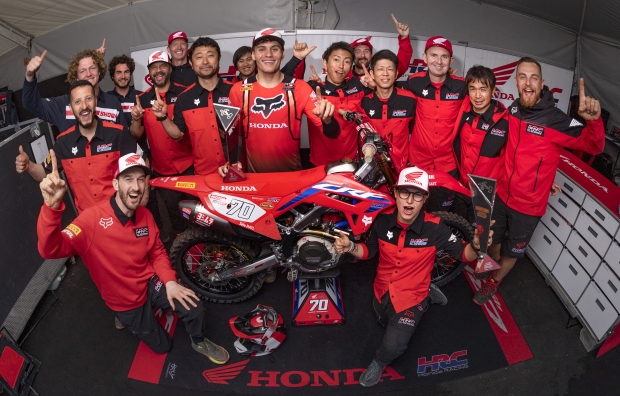 ---
Qualifying
Round 1
MXGP of Patagonia-Argentina
Argentina
Ruben Fernandez started his Team HRC career with an impressive fourth place finish in the qualifying race of the MXGP of Argentina-Patagonia, giving him seven points as the series now incorporates these race results into the championship standings. Villa La Angostura is one of the most picturesque tracks in the… read more.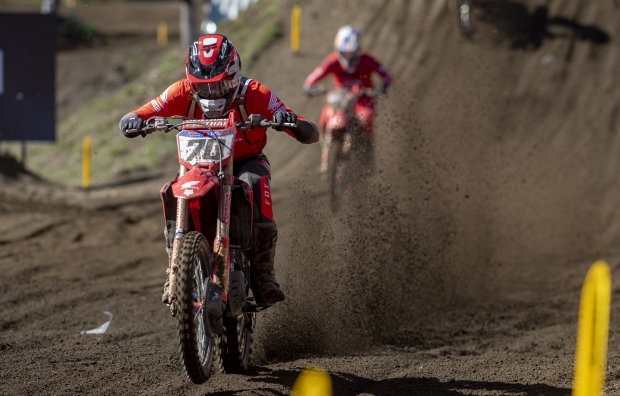 ---
Preview
Round 1
MXGP of Patagonia-Argentina
Argentina
The 2023 MXGP World Championship starts this weekend in Villa La Angostura, Argentina, with Ruben Fernandez heading Team HRC's effort for this opening round. Unfortunately 2022 world champion and winningest rider of this event, Tim Gajser won't be on the plane to South America as he recovers from a broken… read more.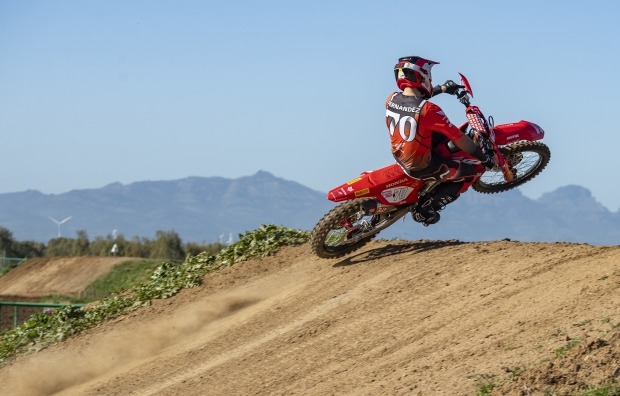 ---
Team HRC's Tim Gajser had a crash in the second moto at the Italian International Championship in Arco di Trento, landing heavily after a big jump, and having to be taken off the track by medics. After a full check-up at the hospital, Gajser was discovered to have broken his… read more.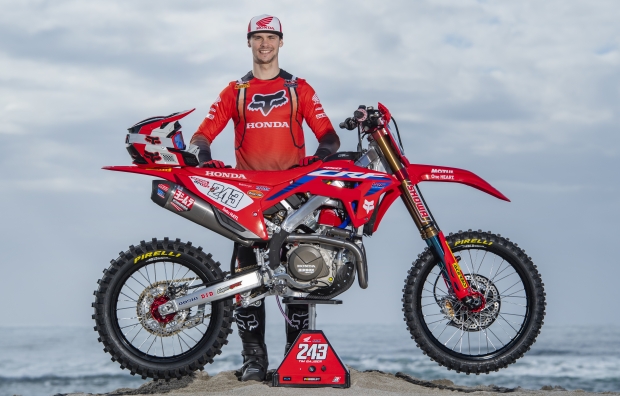 ---
After an extremely successful campaign last time out, where Tim Gajser became five-time world motocross champion, Team HRC welcomes Ruben Fernandez under the awning, in a move that gives them a dual-threat for wins and podiums in 2023. Gajser's fourth MXGP title (in addition to his one MX2 crown) came… read more.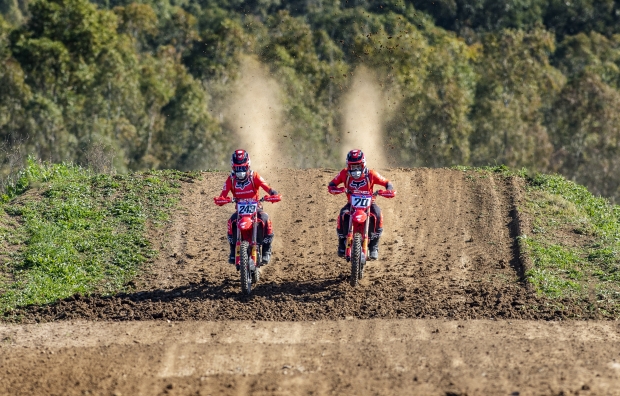 ---
After a couple of very stressful seasons, involving last race championship battles, one-day formats, title-wins and COVID-19 affected travelling, the 2023 MXGP championship has the possibility of getting things back to some sort of normality. And if that 'new normal' means that reigning champion Tim Gajser is able to win… read more.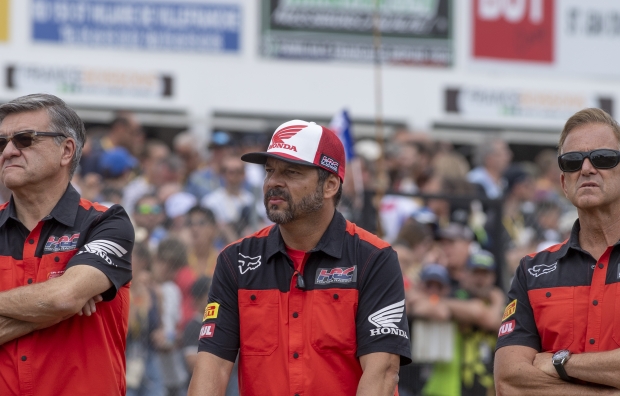 ---
While the period of time between October and February is considered the 'off season' by the MXGP industry, Team HRC's Tim Gajser has still been busy travelling around the world, attending events that honour his now five world championship successes. First up was the EICMA show in Milan, Italy where… read more.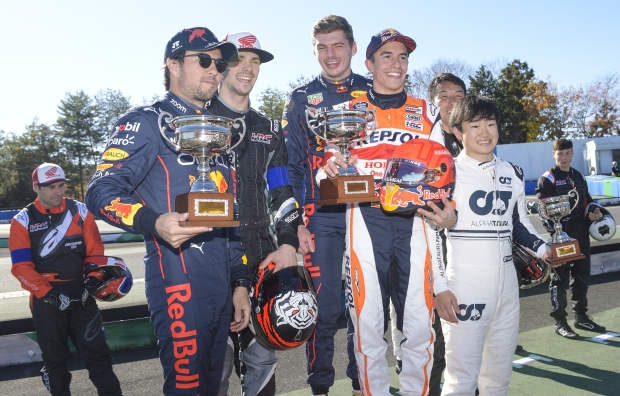 ---
Hear from newly signed Ruben Fernandez as he talks about his career in motocross and how he got in the position to sign for the best team in the MXGP World Championships – Team HRC. —– Quick Bio Date of Birth: 21st February 1999 Place of birth: Vigo, Galicia, Spain… read more.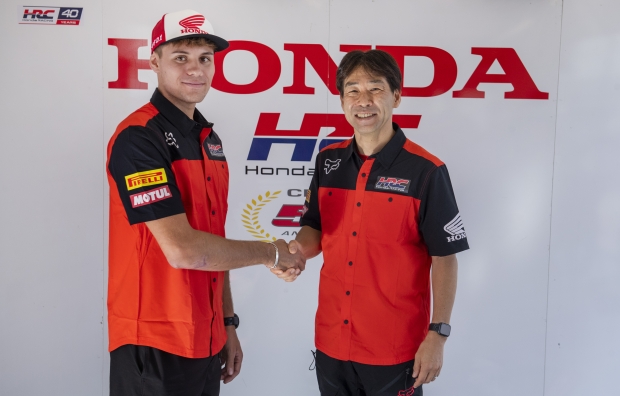 ---