Viewing Reports
Team HRC's Tim Gajser won the final round of the MX1 championship at the sandy track of Mantova, in cold conditions in northern Italy. Leading from the beginning, the #243 CRF450RW gradually pulled away from the field, to win by just under 10 seconds, securing third place in the championship… read more.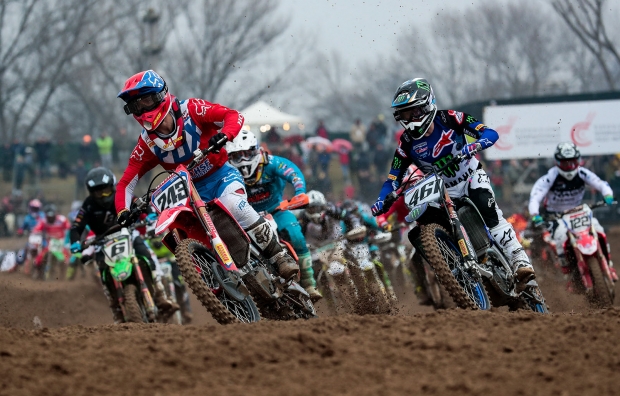 ---
With the start of the 2019 MXGP World Championships just a few weeks away, Team HRC's line-up of Tim Gajser, Brian Bogers and Calvin Vlaanderen are preparing themselves in Sardinia and making sure their Honda CRF machinery is ready for the first gate drop in Argentina on March 3rd.
---
Team HRC will once again feature three riders as they begin their assault on reclaiming the 2019 MXGP and MX2 motocross world championship titles. Tim Gajser (MXGP), Brian Bogers (MXGP) and Calvin Vlaanderen (MX2) have another year under their belts with the factory Honda team and will head to the… read more.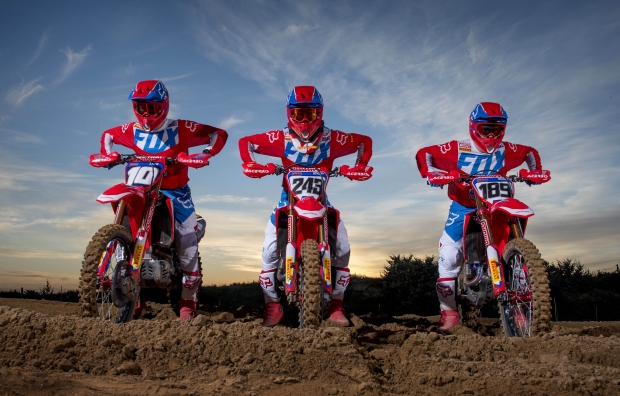 ---
Tim Gajser has had the final surgery on the jaw injury that, to a greater or lesser extent, troubled him throughout his 2019 MXGP campaign with Team HRC. Gajser suffered the double lower jaw fracture at the final round of the Internazionali d'Italia in Mantova on 18 February, just two… read more.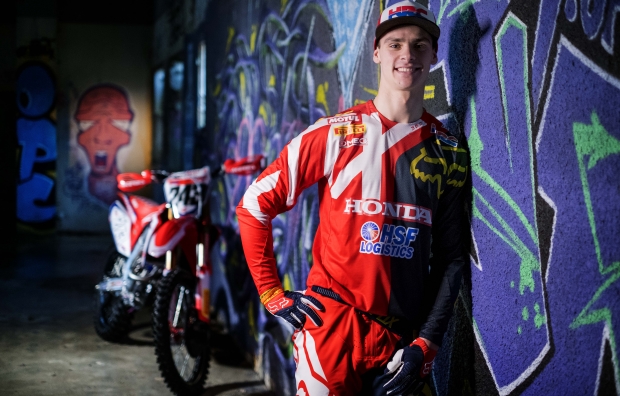 ---
On the opening day of the annual EICMA Motorcycle Exhibition in Milan, Italy, Team HRC confirmed its rider line-up for the 2019 FIM Motocross World Championship, MXGP. Brian Bogers was present at the traditional Honda factory motorsport announcement, joining the likes of World Champions Marc Marquez and Toni Bou, although… read more.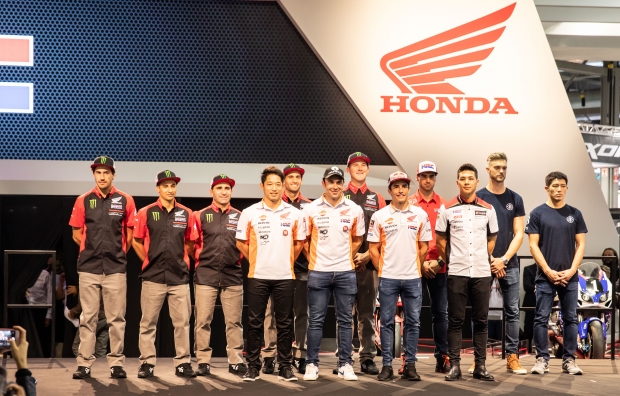 ---
World leaders in air filter technology, Twin Air have worked closely together with Honda to win motocross races and World Championships for over two decades, and are proud to announce the continuation of that relationship for another three years. The Dutch company will continue to supply Team HRC's factory Honda… read more.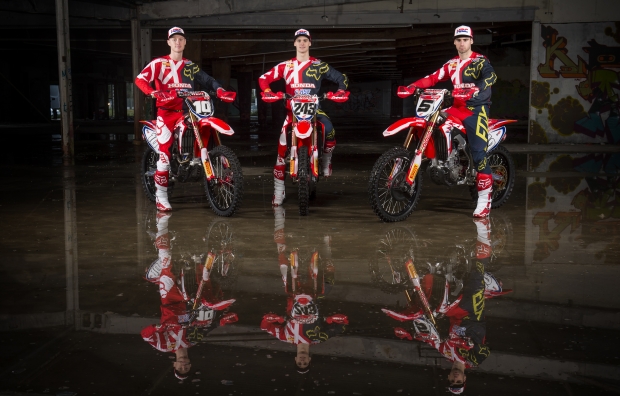 ---
The last installment in the three-episode series "Science of Scrub with Tim Gajser" digs even deeper into the art of scrubbing – as well as its pros and cons when it comes to competitive motocross racing. Tim Gajser, who has delighted crowds and fans around the world with this move… read more.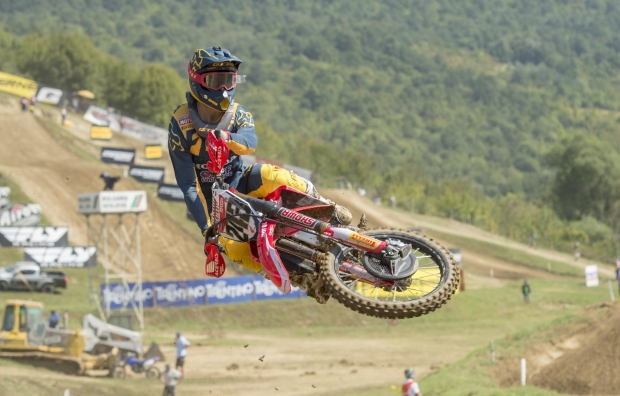 ---
Two-time world champion Tim Gajser of Team HRC is joined by Gordon Crockard (Honda Motor Europe Off-Road Manager) and Roger Harvey (HRC World Motocross Adviser) for an in-depth talk and analysis of scrubbing, one of the most spectacular things to watch in the motocross racing of the new millennia as… read more.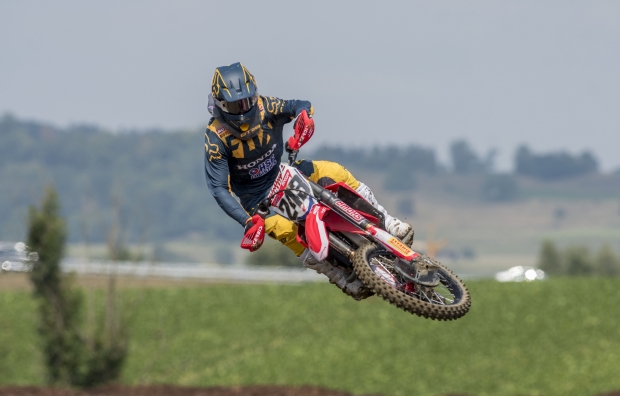 ---
Race
Monster Energy MX of Nations
United States
Team HRC's Calvin Vlaanderen had a challenging race day in his Motocross of Nations debut at the RedBud MX track in Michigan, United States. The 22-year-old from Cape Town was running in twelfth position in the first race of the day (MXGP+MX2) when a small technical issue forced him to… read more.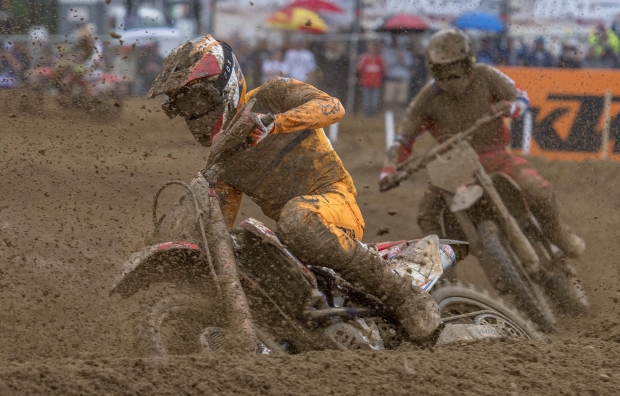 ---
Qualifying
Monster Energy MX of Nations
United States
Team HRC's Calvin Vlaanderen was twelfth in today's MX2 qualifying heat at RedBud, the track that is currently hosting the 2018 edition of the Motocross of Nations. With Herlings's third place in MXGP and Coldenhoff's win in the OPEN class, team Netherlands was first overall in qualifying with four points… read more.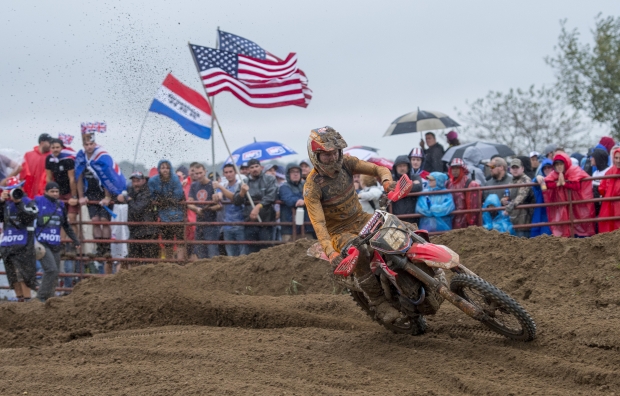 ---